Government should raise the price of sugarcane by Rs 450 per quintal: Indian Farmers Union
Muzaffarnagar: The Bharatiya Kisan Union has written to the Chief Minister Yogi Aditya Nath, demanding that the price of sugarcane be increased to Rs 450 per quintal for the pirai season 2019-20, referring to the rising cost of production.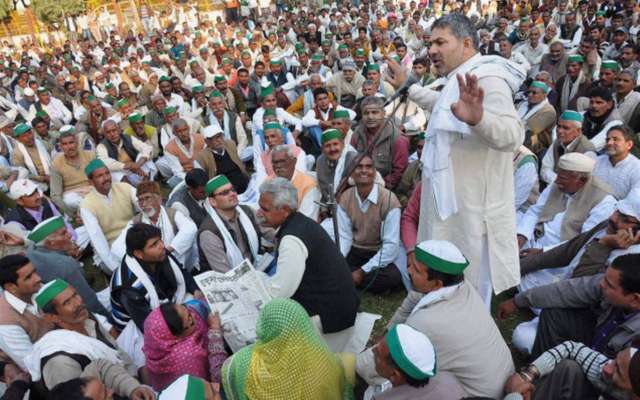 In a letter sent to the Chief Minister on Thursday, Bharatiya Kisan Union spokesman Rakesh Tikit said the cost of sugarcane has increased substantially. The prices of electricity used in irrigation of farmers have doubled and the prices of fertilizers, diesel, criminal drugs, etc. have increased by 20%, which is causing the farmers to suffer loss continuously. From year 2016-17 to 2018-19, sugarcane reserves have increased by two percent. This has benefited the sugar mills by Rs 60 per quintal.
He said in the letter that the current mowing session has started but sugarcane prices have not been announced yet, which has created a lot of uproar among the farmers. At present, the costs incurred on the production of sugarcane per quintal of farmers are more than Rs. 300 / -. As per the government's promise, the farmers should declare fold prices by adding 50% to the expenditure as per Swami Nath Committee.
He said that the Indian Farmers Union is demanding that the price of sugarcane should be fixed at Rs 450 per quintal for the current mowing session. Otherwise, on December 21, all farmers will gather at the district headquarters to launch a 'plowing movement' on the union's appeal.