West Bengal: Exams postponed in districts affected by 'bubble storm'
Chief Minister Mamata Banerjee has announced the postponement of examinations in the districts affected by the "bubble storm". The exams were scheduled to start from November 25 but will be from December 2.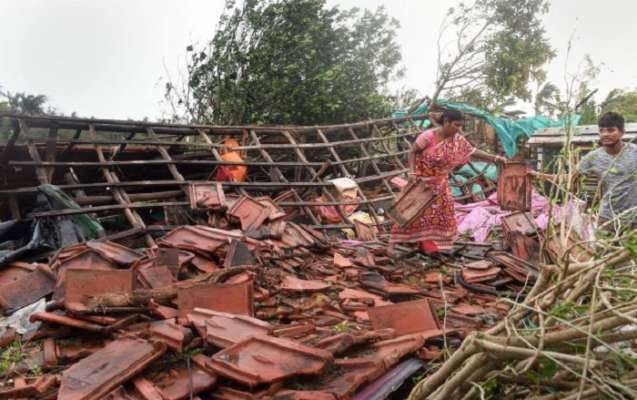 On the occasion of Children's Day, Chief Minister Mamata Banerjee met a large number of school children and teachers in the State Secretariat. On the occasion, the Chief Minister said that examinations have been postponed in the storm-hit districts. The bubble storm has hit the coastal districts of Bengal. Most affected both 24 Parganas and East Madanipur district. Where large numbers of houses and farms have been damaged.
According to a preliminary report released by Secretary of State Nobuno, nine districts of the state were affected by the bubble storm. In these districts, 300,000 people have been affected and more than 7,000 houses have collapsed. Thousands of trees have fallen.
Chief Minister Mamata Banerjee visited the affected area of ​​South 24 Parganas and North Parganas districts on Monday and Wednesday. In both these districts, the Chief Minister also had a meeting with the district officers. The Chief Minister had directed the officers of these districts to deliver relief goods as soon as possible.
The Chief Minister said at the meeting that no one person was missing from the relief. Deliver children's food and medicines and ORS to people as soon as possible with food delivery. Relief works should not have politics. In addition, instructions were sent to the mobile health team in all the affected villages.